Planning & Development
The City of Duluth recently embarked on a six-month Economic Development Audit. This audit is the culmination of economic development stakeholder conversations, individual interviews with developers and an open community survey. As part of Mayor Emily Larson's goals and objectives to enhance ease-of-use and satisfaction with the development process in Duluth, a study was conducted by Baker Tilly, US LLP (Baker Tilly) to review the policies, procedures, and performance of the City of Duluth's Planning and Economic Development department. This department includes the divisions of Planning and Development and Construction Services and Inspections. Goals of the review were to provide recommendations for improvement of economic development processes carried out by the City of Duluth.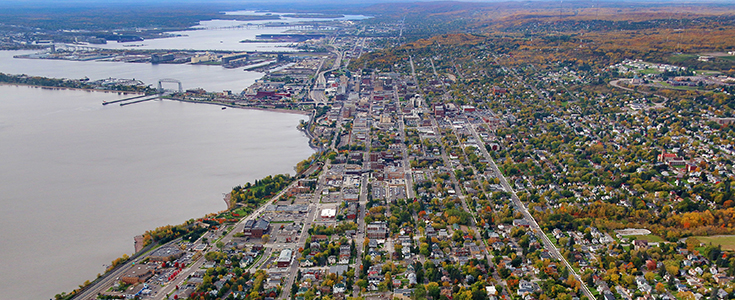 How to Contact Us
Planning & Development division staff are working 8:30 – 4:00 PM, Monday through Friday. Staff is also available to provide information and respond to inquiries via phone or internet (including pre-application meetings). Please call 218-730-5580 or email planning@duluthmn.gov for additional information. Thank you.
About the Division
The Planning and Development Division supports positive growth in Duluth, from the visioning stages of long-range comprehensive planning to day-to-day zoning review. This Division is also responsible for implementing the City's housing goals, developing businesses and the local economy, advancing infrastructure projects, protecting environmental quality, and fostering partnerships to improve access to community services.