Human Rights Office
The Duluth Office of Human Rights was established by ordinance in 2001 to enforce city and state human rights laws and to make sure City services are accessible to all people without discrimination.
The Human Rights Officer will accept and process complaints of discrimination occurring in Duluth as well as refer complaints of discrimination to the Minnesota Department of Human Rights (MDHR), EEO, HUD, or Department of Justice as appropriate. The officer works with the Duluth Human Rights Commission to promote appreciation of diversity and elimination of bias and hate within Duluth.
The Human Rights Officer serves as the Equal Opportunity Representative for the City of Duluth, responsible for enforcement of policies against discrimination and harassment and promoting an accessible and diverse workforce within the City and is also the City of Duluth's ADA Coordinator working to increase full accessibility to all City services and programs.
Contact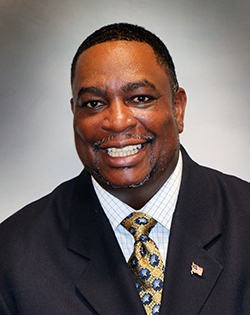 Carl Crawford
Human Rights Officer
City Hall, Room 434
411 West First Street
Duluth, MN 55802
218-730-5630