City of Duluth Library and Workforce Center Redesign Project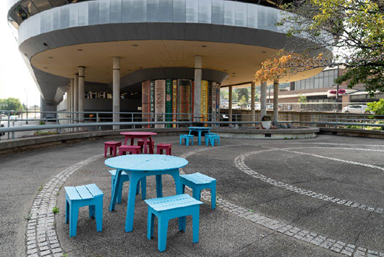 Community Justice Vision
Through this redesign project, the City of Duluth hopes to expand public trust, grow economic and educational opportunity, and establish a space of belonging through better utilization of this public space. Here the services of public health, workforce development, library, tele-access, education, and childcare support would co-exist in the heart of a former urban renewal zone.
This urban renewal zone has outlived its purpose by inadvertently creating a neighborhood of documented racial, income, employment, and health disparities; disproportionate poverty and over-policing; food deserts and lack of mobility; and disconnection from green space.
Feedback From Residents
Residents of Duluth find the current Downtown Main Library building hard to get to, difficult to navigate because of poor layout, cold in the winter, hot in the summer, lacking in technology capacity, and challenging to keep safe.
The new facility will include designated space for partner organizations, including the Duluth CareerForce location/workforce center, as well as flexible space that can be used by a range of groups to offer on-site services and resources.  It will also be designed to feel comfortable and inclusive, as well as energy and space efficient.
Input from stakeholders like you is important to creating a community space that welcomes all.
Download a digital one-pager for this project here.